travel dating
now browsing by tag
Posted by:
Jefke
| Posted on:
July 27, 2016
Tips for meeting with Travel Girls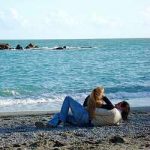 When you are looking forward to dating when you are travelling, you will find that of all things, travel dating is something that occurs quite unexpectedly most of the time. You can find a girl to travel with online, but to focus on how to meet travel girls when you are not in front of a computer, this article will give you tips on finding them. For men that are meeting their travel girls for the first time, there are always a set of guidelines to follow, but more on that later. Here's where you can meet travel girls:
At a party : This one is so clichéd but it is clichéd because it is one of the best methods to meet women that travel. When you are in a party you are always filled with options, options that tell you which one to stay away from and which one to know more about. Any woman that is your type is someone that you should know further. For all you know, you can be looking at a future girlfriend. You need to be open to the idea that dating happens, just like that. With connectivity becoming much easier with whatsapp, skype and snapchat etc. getting her number is easier than ever.
Traveller hostels : This one is quite unexpected but it works almost every single time. Opt for backpacking hostels and travel lodges instead of staying at a fancy hotel. In a hotel, the people you meet are mostly couples and individuals that have different travel ideas that you do. In a backpacker hostel however, it is all about travelling. Also, women and men are more open to the idea of communicating and making friends. You could opt for a dorm room if you are not all that bothered about any of your belongings and you could make friends first. Eventually getting to know a woman who is interesting is going to be a piece of cake for you.
Expected at the unexpected: Sometimes, you just bump into a woman in the most unexpected of places. It could be a bookstore, it could be a concert, it could be the neighbourhood coffee shop. It could be anything. To spot a travel girl, there are a few signs to look for.
Spotting Travellers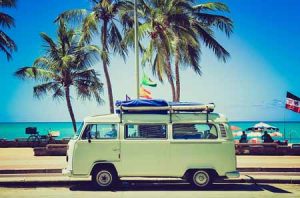 Travellers look lost but they are so confident even when they are lost. This is a phase that almost all travellers have been in at least once and it shouldn't be that hard to find. Another factor that makes travellers easy to spot is that, when you put them in the touristy of destinations, they blend in with the crowd, click pictures of their surroundings instead of clicking selfies.
A woman that travels does not have the time to look strikingly elegant in her travels, well at least not all of them. They don't carry a fancy bag, they don't wear shoes that go perfectly with their dress, heck they are mostly with a pair of denims and a shirt. They are more outgoing and their clothes scream their mind set. In a crowd a traveller is more interactive with her surroundings than a tourist. For a traveller the best experience comes from asking their surroundings, asking their human counterparts. For tourists, it's all laid out.
Approaching travel girls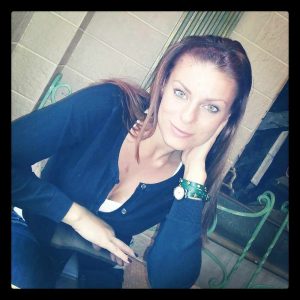 Okay so you have either skipped the hardship of finding a travel girl by doing so with a dating site or your efforts have paid and now you are about to have a date with your future travel girl. What are some of the things that you need to remember?
Where you went : There is no need to run out of topics. You can always talk about your recent trip. Get to know more about why they chose that particular location and ask them what really struck them about the place. Ask them how they felt about the destination and if they would go there again. Where they went recently is a good start for a conversation.
Zero Highness : Pun intended of course, but make sure you have your high horse held back in the stable. Never brag about how their destination is a mistake and how you are always wise with your destination choices. If at all their destination is truly miserable, suggest them that a better place to visit would be, something that you recently went on, and tell them all about getting there and making it work.
Know what's common : Know more about what is common between the two of you. If you are the type of guy that loves being out most of the time, absorbing the most out of any place then you would not do all that well with a girlfriend who loves visiting coffee shops sitting with a book for hours through the day. Knowing what you both like and dislike gives you a better look at how good or bad you would be as a couple that travels together.